Representative staff clothing
Staff clothing has many names, from company clothing to professional clothing, uniform, workwear or work outfit. Staff clothing is the recognizable outfit worn by a company's employees when performing their duties.
Modern staff clothing not only contributes to the visibility, recognisability and often safety of a company, but they are an important business card with which to leave an important first impression!
An unforgettable first impression
As a company, you obviously want to make a good representative first impression, but you also want staff to work in comfort so that they radiate pleasure and are more likely to achieve success.
Did you know that modern staff clothing can be comfortable and stylish? ERSU therefore designs and produces durable, fashionable corporate clothing that successfully distinguishes your brand from the rest. So your employees will radiate a modern and conscious style.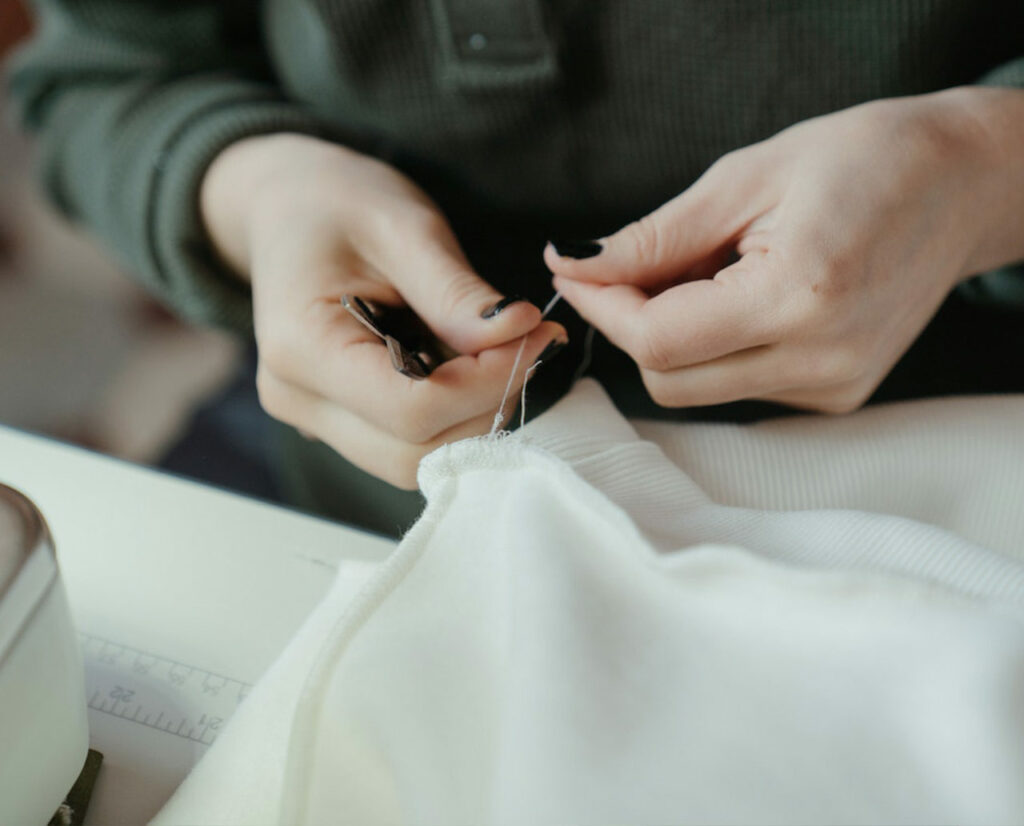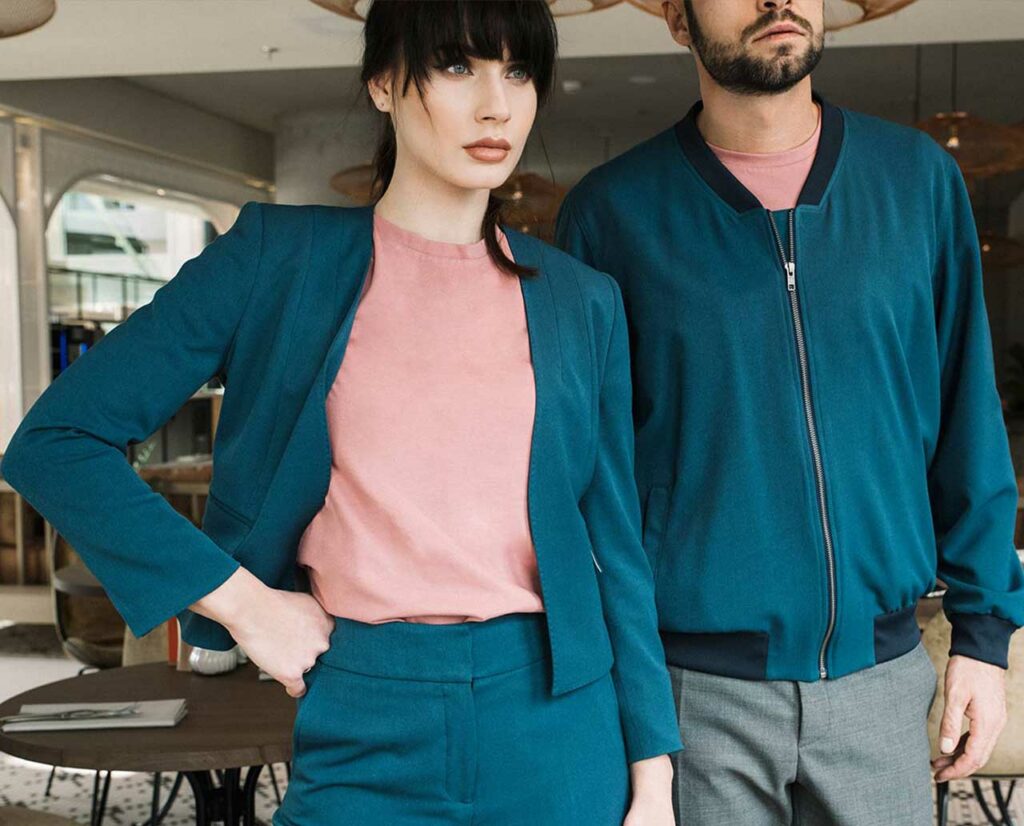 Modern, sustainable and innovative
Together, PERSU matches the unique design to your company's brand identity. In our collections, we not only follow the latest trends, but also lead the way in innovation, design and, above all, sustainability.
We produce materials with a long lifespan, comply with the NTA 8195 standard for circular garments and our clothes are produced entirely in Europe, 30% of which even in Amsterdam!
What are the differences in staff clothing?
Within staff clothing, we often distinguish between different terms:
Representative corporate clothing: often used to denote, for example, neat uniform clothing in large companies such as a hotel, such as Van der Valk.
Workwear: used for special clothing that makes work safer or easier, think mandatory government clothing or overalls in the construction industry.
Hotel clothing: used for the representative and recognizable clothing worn uniformly within hotel chains.
Catering clothing: used for the uniform clothing worn in the catering industry that contributes to recognizability of staff on the shop floor.
Casual corporate clothing: used for corporate clothing that does not involve a safety or formal aspect, but where you want everyone to look neatly uniform. Polo shirts, T-shirts and hoodies are often used for this purpose.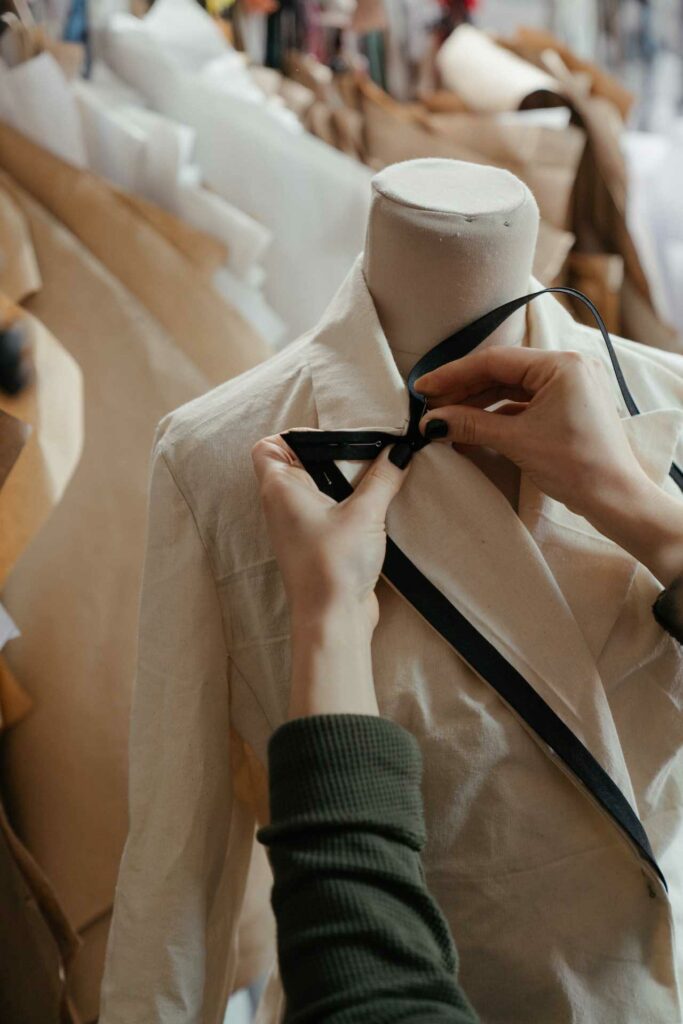 Want to know more about staff clothing?
Would you like more information or a quiet look at our collections? Contact us and we will be happy to tell you more!
Fill in the form below. We will contact you ASAP.