Design and Process: How PERSU works
Persu is an Amsterdam-based corporate fashion company with a modern approach. Our collections are the result of close collaboration between our team and you – our client. This way we are able to supply durable corporate uniform collections which greatly enhance your company's brand identity.
At the core of our design process is a drive to ensure employee satisfaction, where comfort and functionality are key.
Together we discover your company's wants and needs. We get to know your employees and your brand identity.
What is the strength of the brand? What are the wishes regarding the clothes? What are the steps we want to take together? In this, we also focus on priorities such as budget, stock management and time management.
After this initial meeting and needs scan, we deliver a report with clear objectives on:
The scope of the project.
The desired style.
Considerations such as climate, demographics, operations and cleaning.
A budget, usually including a provision for staff turnover.
A critical path for initial delivery and plans for future continuity.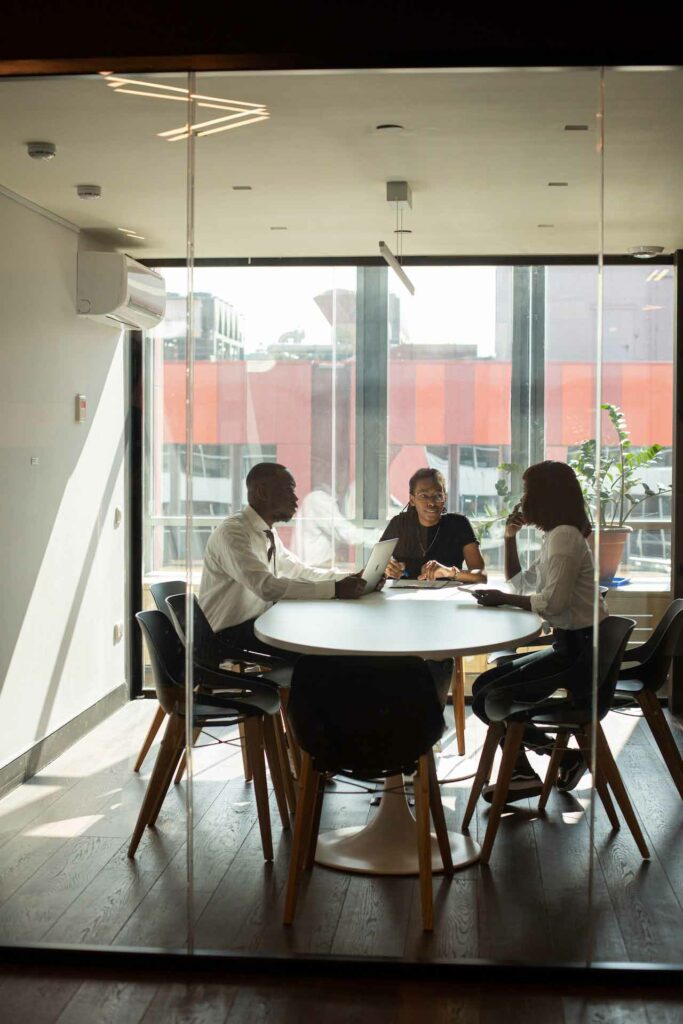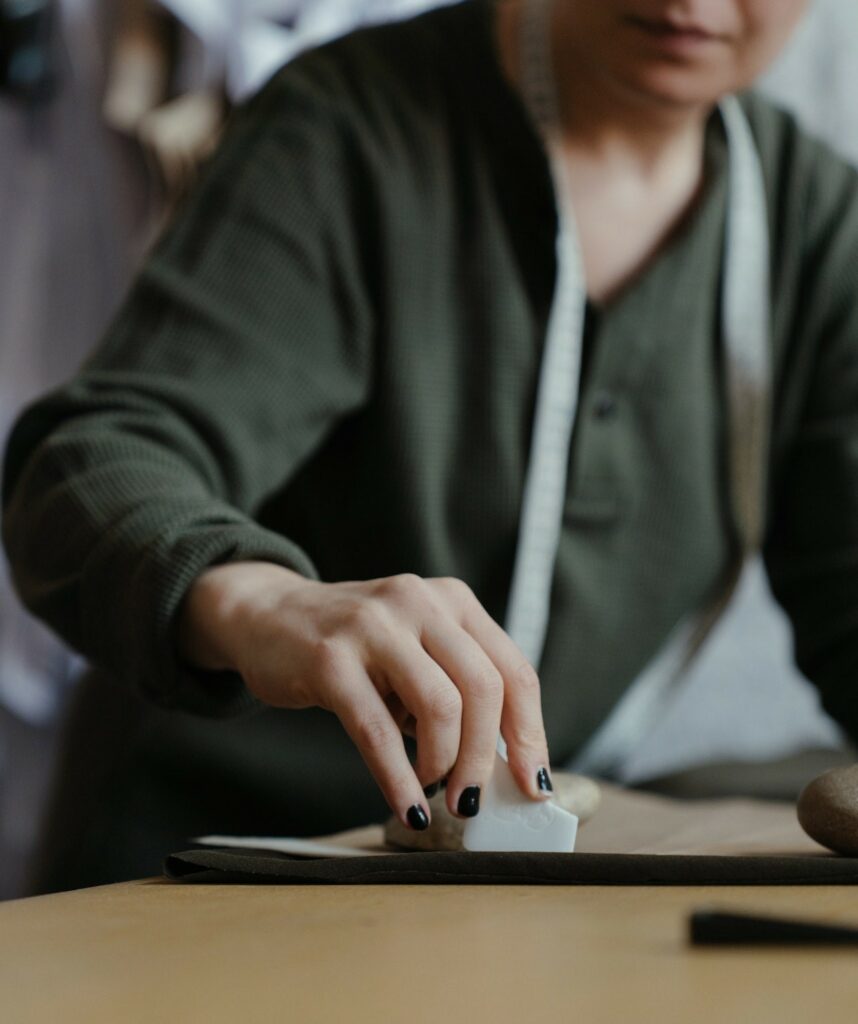 With the information gathered from the first stage of the process, we will work in our studio with different fabrics, styles and colors to create a mood board.
Herein, we'll review which garments from the outfit will be fully tailor made and which ones we'll select from our permanent collection.
Our styling and design team will create a few variations of styles and an initial selection of fabric options. We usually tweak the initial designs several times to reach the best result for you.
We will also ensure that the design concepts are developed to enable a balance between style, durability and performance.
An important part of the design process is the choice in fabrics. Based on your preferences, we source the best selection of fabrics and offer a choice for each type of garment.
After the selection, we'll come to an agreement on the definitive styles, colors, fabrics and details for you to sign off on.
Enthusiastic about the design? Our technical team will first make specifications for the tailor made garments and then we'll manufacture the samples for your approval.
During a showcase, you have the opportunity to review the samples and let us know if you wish to make any changes before the final production.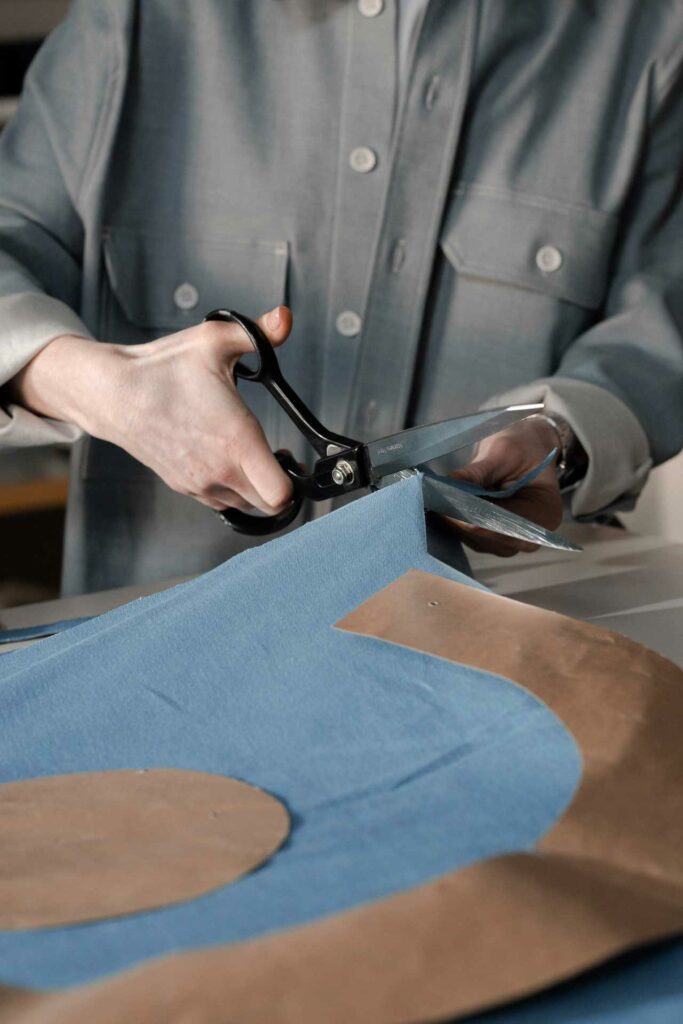 Testing is an impotent part of our production process to ensure our high standards in quality. We test all garments for performance, such as abrasion, snagging and shrinkage. We also recommend holding a trial with your own staff to gather feedback for the most optimal results.
Before production, we'll incorporate the feedback and change the designs where necessary. Do note, when there's no time for testing, we'll rely on the technical testing and implement any changes into the next production.
6. Order Quantities and Size Breakdown
How many outfits are recommended for each employee? What breakdown in sizes are necessary? We're happy to advise on this!
The lifespan and depreciation period of the investment in your wardrobe depends on the available quantities as we see that smaller quantities are more easily worn out. Therefore, we advise you to provide your staff with a clean top every day, both from an aesthetic and a hygienic point of view.
For size breakdown, you can provide us with the sizing requirements for your staff based on our Fitting Guide. We also offer an optional fitting service for our core or in-stock collection.
In case you haven't found the right staff yet, we offer advice on suitable garments and sizes based on our extensive experience.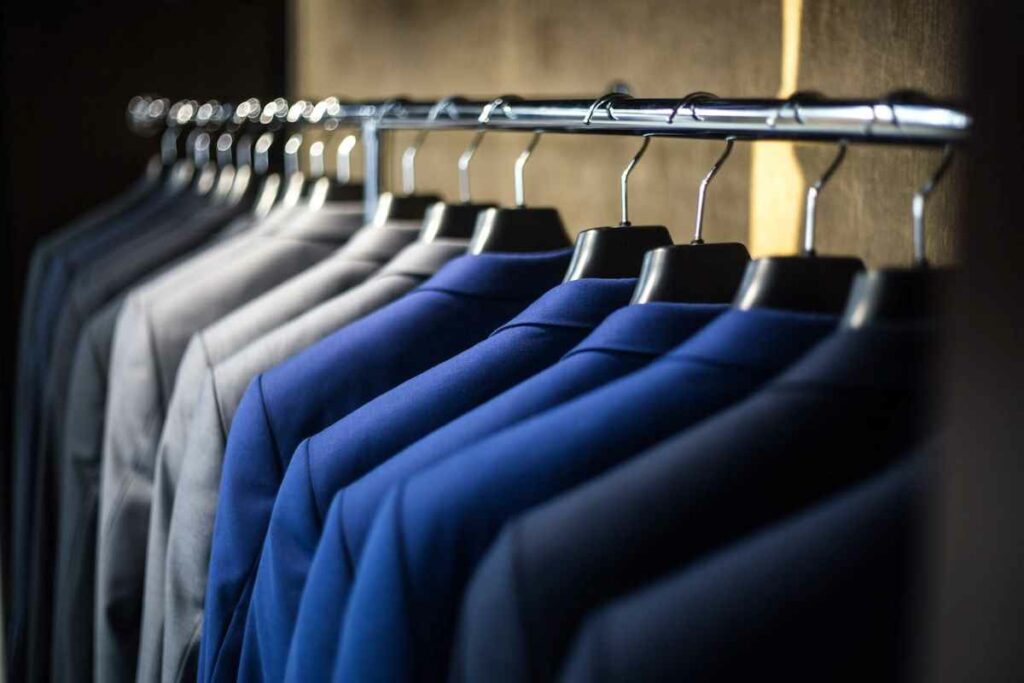 Once we are in full agreement of the quantity, size breakdown and budget, we'll start the final production of your corporate clothing. All fabrics and trimmings are purchased and shipped to the factories. From this moment onwards, we monitor all production elements to meet your deadline.
As per our policies, we ensure all our factories and suppliers adhere to strict ethical standards.
Our quality control team checks all garments to ensure that every stitch and detail is correctly sewn as specified. We additionally measure garments to ensure they match the ordered sizes.
Our quality control processes are designed to ensure consistency of fabric, style, details and sizing to ensure both new and older corporate garments can be used.
If defects are found, they are corrected before the garments go into production.
9. Delivery and Aftercare
Together we agree on how you want the garments to be delivered and will box and label them accordingly.
One month after the delivery, we'll evaluate the collaboration, results, and discuss what your wishes are regarding backorders, repairs and our customer service.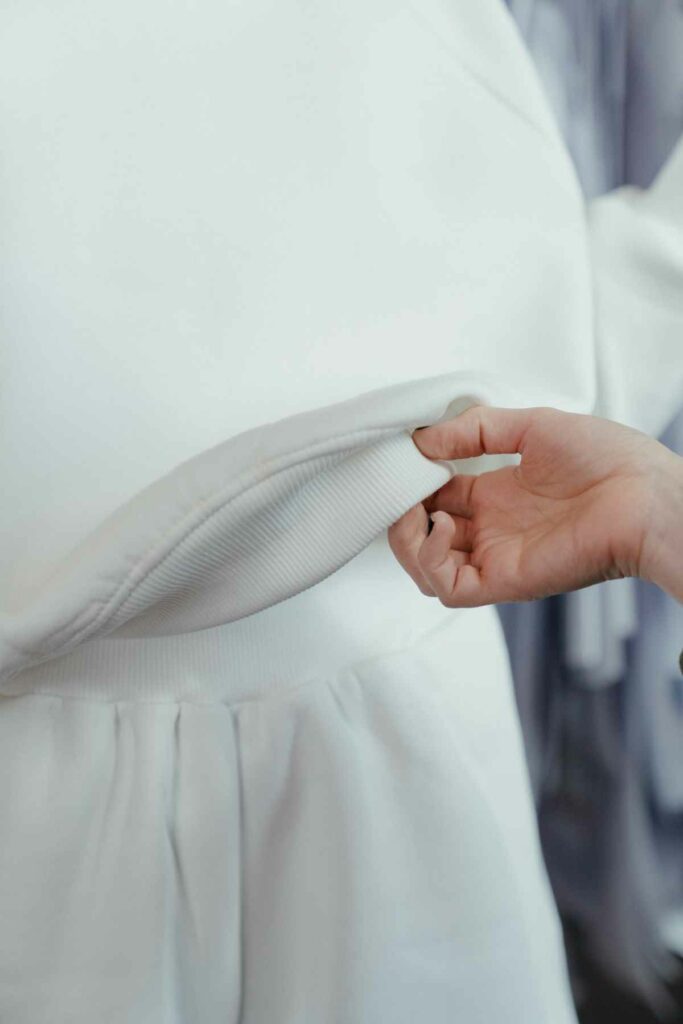 Clothing Management System (KMS)
We offer a client based webshop as a service after your first order. In this system, you can order, manage and gain insights in your corporate fashion. In the portal, we offer an overview of the right garments with sizes and prices so you can reorder easily and fast.
Additionally, we offer several login options for multiple employees, budgets can be assigned, and an approval flow can be added. Inquire about the possibilities!
Do you wish to brand your corporate fashion with your brand logo? There are various options available, such as the popular embroidery and printing possibilities.
Where embroidery is often used for a rich appearance and more durable point of view, printing is most used in casual wear and interesting for the ordering of larger volumes.
Please let us know if you have any urgent orders, so we can discuss.
Our basic garments are almost always in-stock and can therefore be delivered within two weeks without logo placement and within a month with logo placement.
Custom and representative garments have a delivery time of six to eight weeks after a 50% down payment. During this, the customer support team will keep you informed on the actual delivery date.
We recommend an additional fitting series to determine the right sizes for your staff. We also have an Fitting Guide with size charts available to make an initial estimate.
We have secure warehousing options available to stock your garments. You can call upon this stock any time you wish and we can send it CO2 neutral across Europe within the week. Please inquire about the shipping costs if you want to know more.
Discover our corporate fashion and working methods
Would you like to learn more about how we work or see examples of our collections? We are proud to give you a tour of our workshop where you will immediately get to know the different collections.
Fill in the form below. We will contact you ASAP.